Welcome to DA

Tax & Business Solutions

We are a full service tax and bookkeeping firm with over 30 years of experience.  We take pride in providing a full range of bookkeeping, tax and payroll services to individuals, non-profit organizations and small businesses.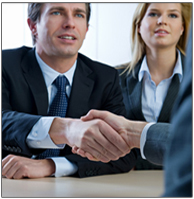 And because we know that every person's financial situation is different – we take the time to personally get to know your situation so that we can create custom tax, bookkeeping and payroll solutions that fit your needs and your pocketbook!
So, if you are looking for expert bookkeepers who care about you and offer services at affordable prices, CHOOSE US!
Main Areas of service:
Contact Us
Hours:
Mon-Fri: 9AM – 6PM
Sat: By Appt.
Location:  We've Moved
 902 W Pioneer Pkwy Ste 101
Grand Prairie, TX 75051